Baileys Treatyard: The Once-In-A-Lifetime Treats I Traveled To Ireland For
Let's reminisce for a second and go back to a year ago when I created the But First, Baileys cocktail for the New York Coffee Festival. God, what a delicious partnership! What you didn't see is the behind-the-scenes of me sampling Baileys with every treat I could get my hands on to find the right toppers for that over-the-top way indulgent drink. Consider that treat-yo-self moment a minuscule fraction of what Baileys Treatyard was.
You see, right in Dublin's city centre is Eatyard, a trendy outdoor food yard filled with food trucks and booths serving up elevated Irish street food. For one magical weekend, Baileys partnered with Eatyard to create this dessert lover's mecca, Treatyard—see what I did there? Cause I traveled so far for it! HEHE! So cannot express how beyond worth it the trip was! I mean, I wasn't the only one Baileys flew out there. Nope, they brought together some of the best international and local confectioners, baristas, shakers, bakers, and creamers, to create playful one-off treats inspired by Ireland's most delicious ingredients and contemporary food scene. In case any ring a bell, they included Delish Melish, Zuko's Bakery, Molci, Mr. Homes Bakehouse, Wing It Freak Shakes, Lily Vanilly (that name still makes me chuckle every time I think about it), The Flour Artist, Bear Lemon, and Bean and Goose.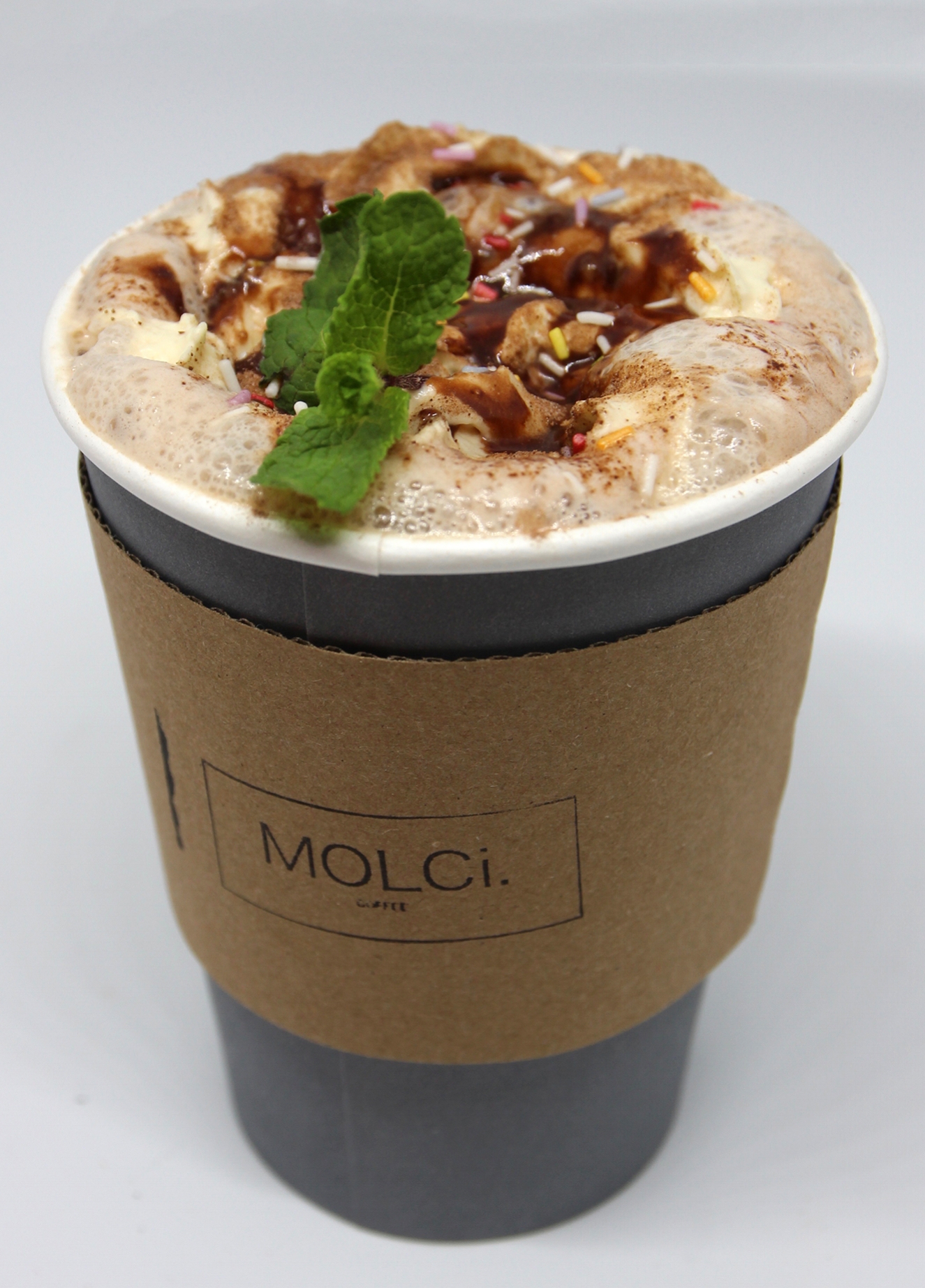 Under the glow of all of the hanging lights and neon signs—loved the one that read, "Stop Instagramming This"—I made my way through Treatyard following my stomach from one beyond creative treat to the next. These were no ordinary treats. An example. Mr. Holmes Bakehouse's powerhouse team flew in from both their LA and San Fran bakeshops armed with two mind-blowing recipes. Back in New York, I still haven't stopped telling everyone I know about their insane croissant. Here's the spiel. They created a twice baked croissant that's stuffed with Baileys infused poundcake and topped with Baileys infused chocolate and marshmallows—told you, it's some next level deliciousness! Now, all I want to do is jump on a plane and make a trip to their shop.
I have to say, three years ago when I decided to make Coffee And Champagne my full-time career, never ever in my wildest dreams did I think that a company of the Baileys caliber would know who I was let alone want to fly me to Ireland for an epic weekend-long event. As if that wasn't enough of an honor, they included me in the weekend's agenda—I was interviewed on The Baileys Stage by Treatyard hostess-with-the-mostess Ali Dunworth about being a full-time blogger in New York. Wearing my mic rigged headband (a la 1980's workout video) we chatted for twenty minutes in front of Ireland's trendiest food lovers. I finished my night sharing stories with my new Dublin based friends over once-in-a-lifetime treats under a haze of their infamous rains. Still soaking it all in while jet-lagged daydreaming about when I can go back for another taste of Ireland.