Catch The Traveling Mini Fête Filled With Moët!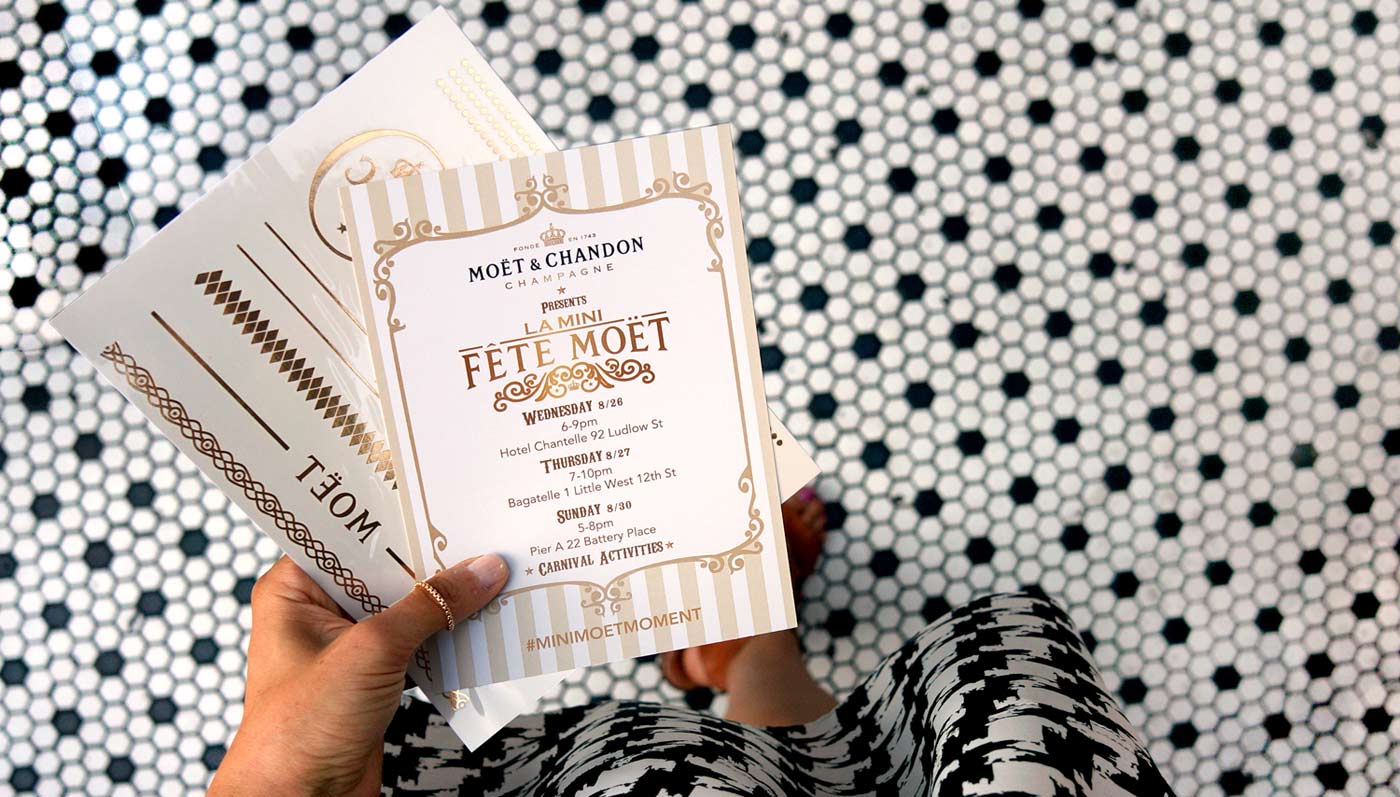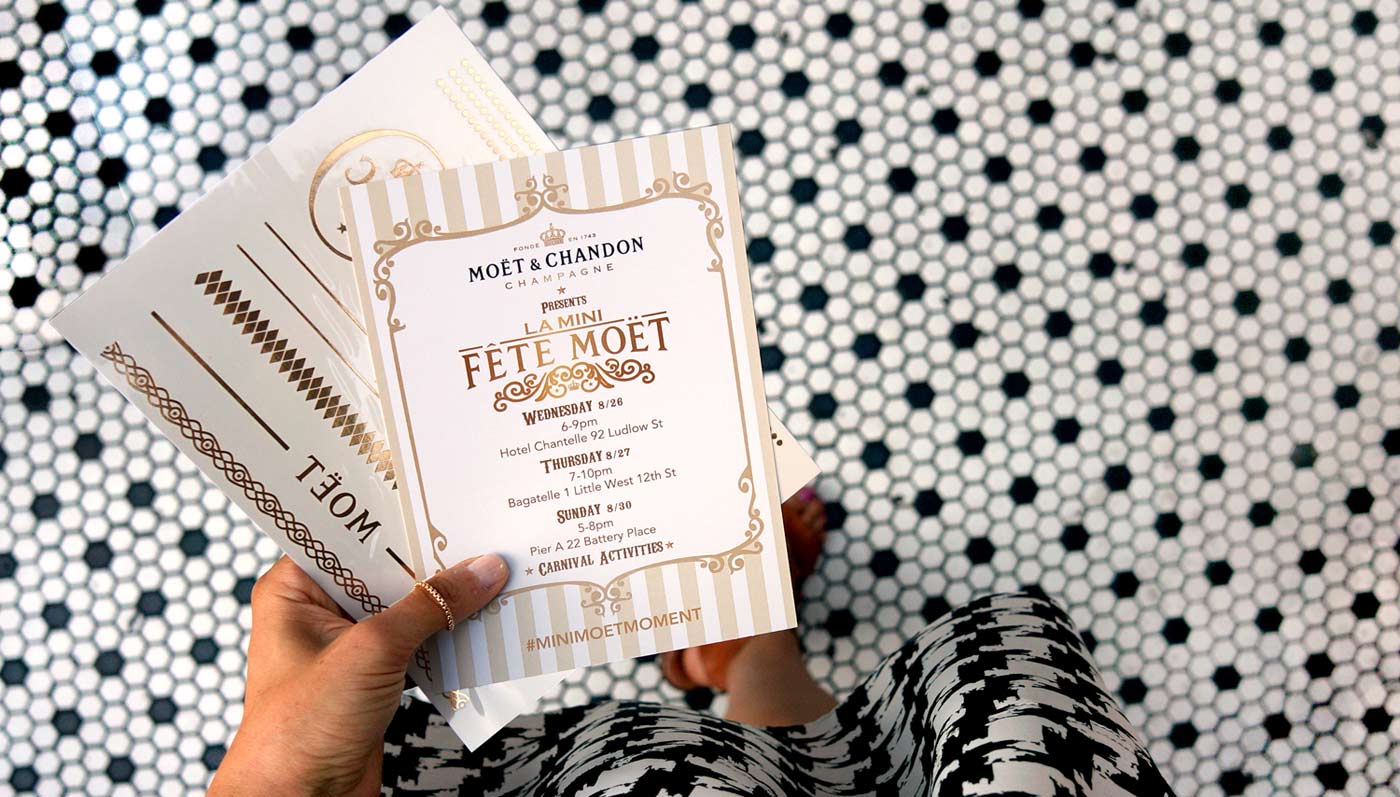 Walking through the red velvet roped, security guard clad entrance into a Hotel Chantelle event is always an exciting moment. It's like a being a kid on Christmas morning holding a red silk ribbon wrapped present on your lap shaking it and guessing what amazingness will be inside—but I'm a jew, so I'm totally getting this intel from early 90s holiday movies.Nonetheless, this present was perfectly selected for me. A Moët champagne party celebrating their mini bottles!
My eyes widened the second I walked through the doors. There were beautiful modelesque male and female carny folk dressed in black and white with golden detailing on their zippers and suspender buckles running the most high end ring toss and darts booths I have seen to date. This wasn't a ring on a fish bowl or bowling pin, it was ring on the Moët bottle—you have no idea how badly I wanted to win the bottle that my ring fell on. But the prizes were still way cool—super glossy golden framed sunglasses and earbud headphones both bearing the Moët logo.
Upstairs on the Hotel Chantelle rooftop, there was more fun to be had! From a green screen area where you are composited so that you're standing next to a giant mini Moët bottle—or in my case, hanging on a straw sticking out of it. It's mini me!!—to temporary tattoos and, of course, my fave, food carts!
And, off to the carnival food I went! There sitting off yonder, on the bar side of the rooftop were a golden and white popcorn cart and matching cotton candy machine.
Of course, elevated versions of it all, for how else would it pair perfectly with every sip of Moët? One sip, two sip, truffle salt popcorn bite. One sip, two sip, golden sprinkle cotton candy bite. One sip, two sip, three sip, more! Talk about heaven!
More mingling, champagne-ing and lots of laughs happened for the next few hours.
And, then off I went when of course I ran into the coolest way to show off the new mini bottles—a Moët Mini Cooper! You know I tried to hail it to take me home. So New York!
There's more to come on the #MiniMoetMoment NYC tour!
Tonight (aka. Thursday August 27th, 2015) at Bagatelle from 7-10PM // 1 Little West 12th Street.
Sunday (August 30th, 2015) Pier A Harbor House from 5-8PM // Pier A 22 Battery Place
Have fun at the mini fête filled with Moët! I know I did! Cheers to a super succssful Moët, Mini Cooper and Hotel Chantelle event!