Coffee And Champagne Brunch Event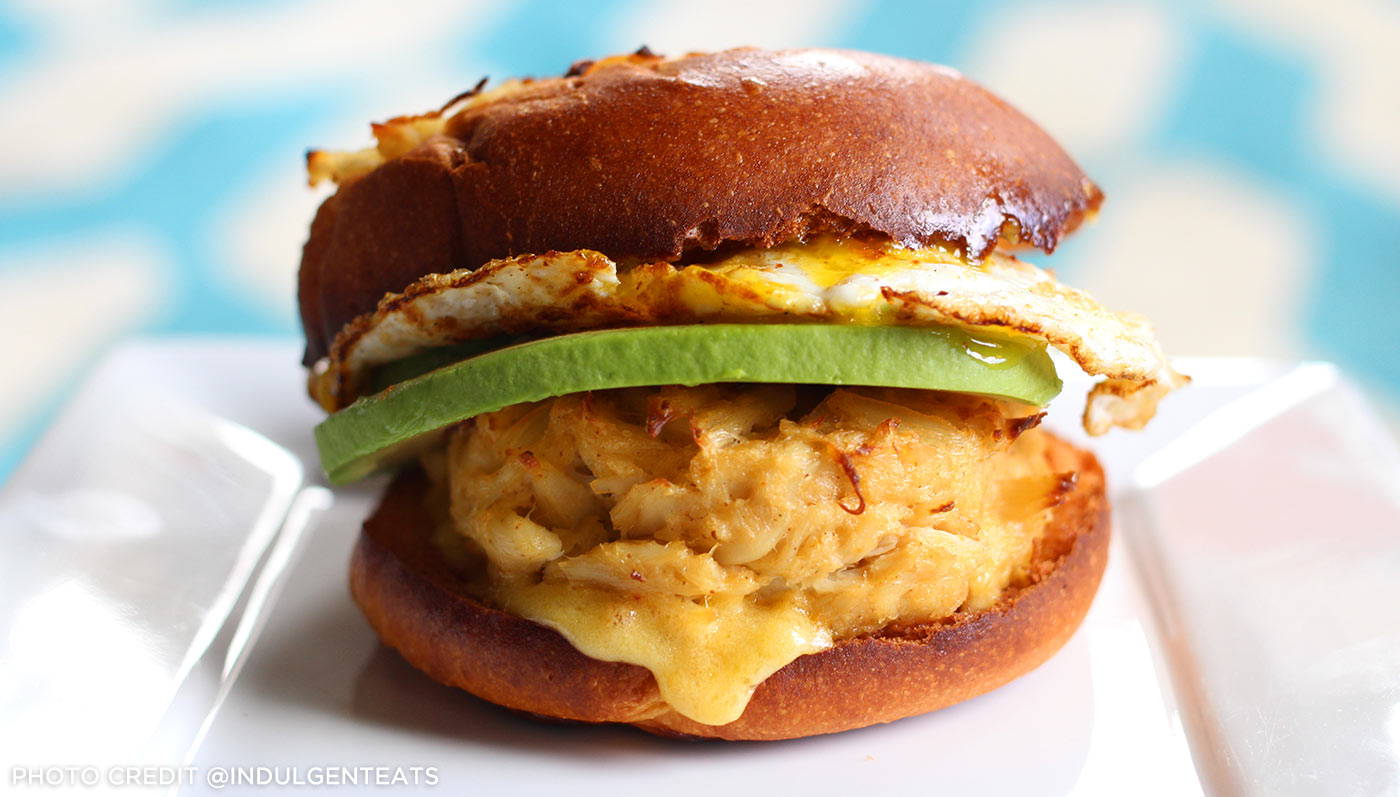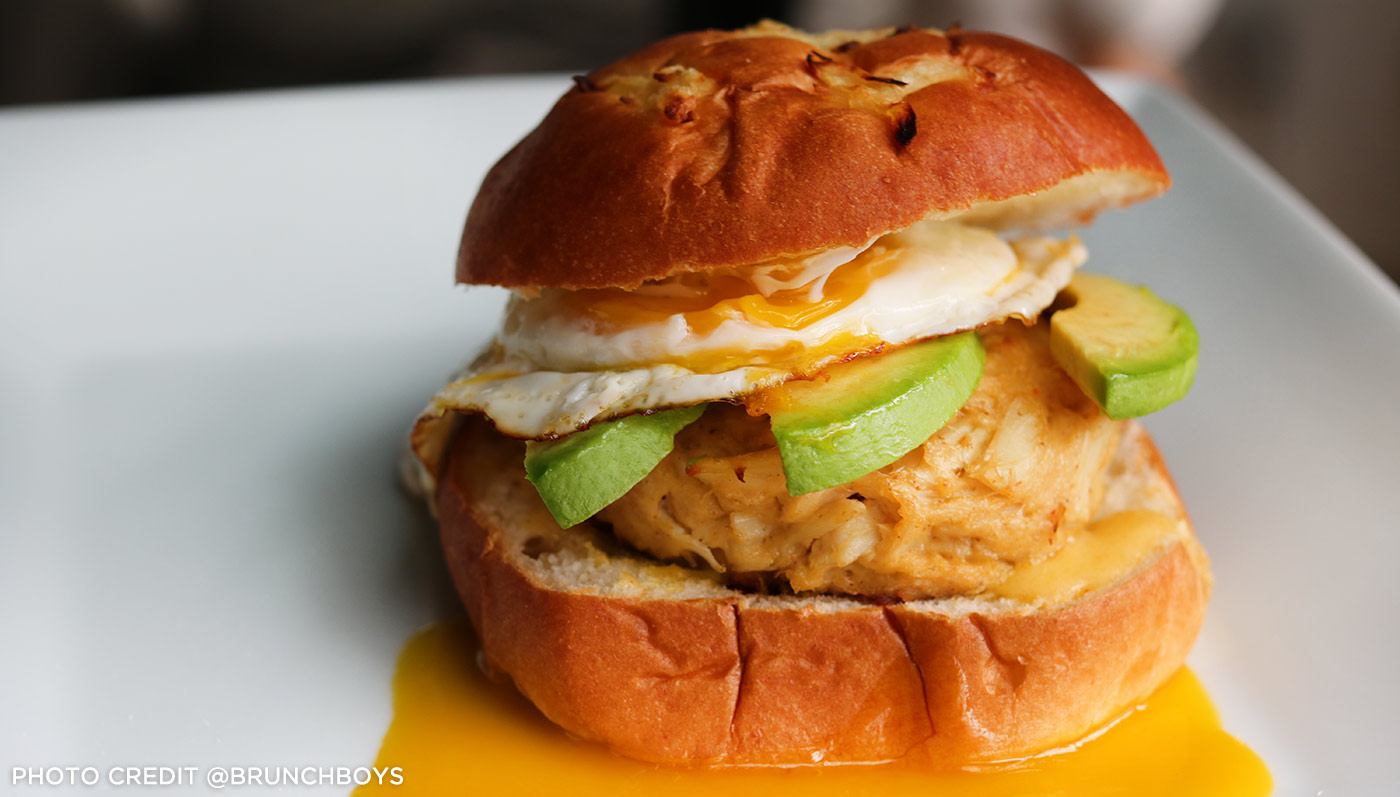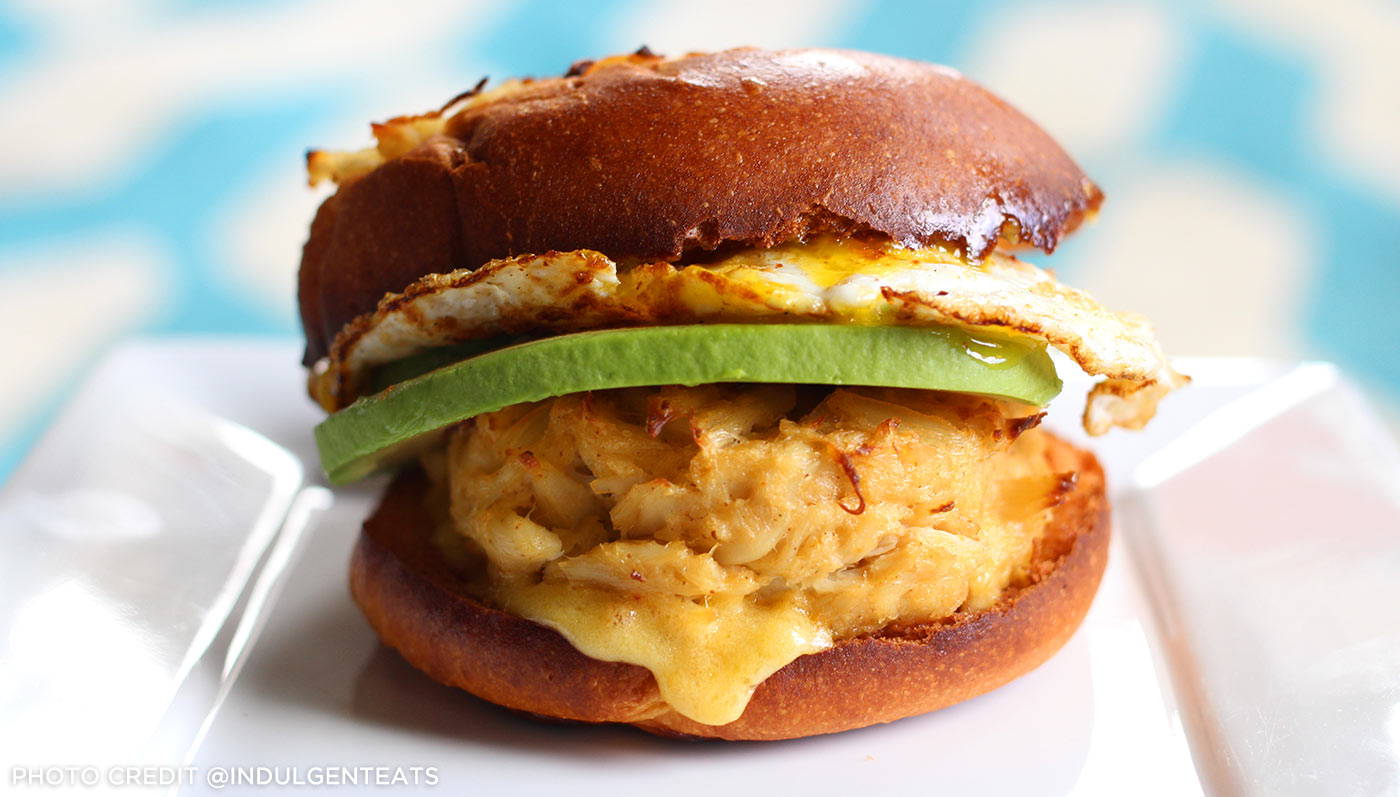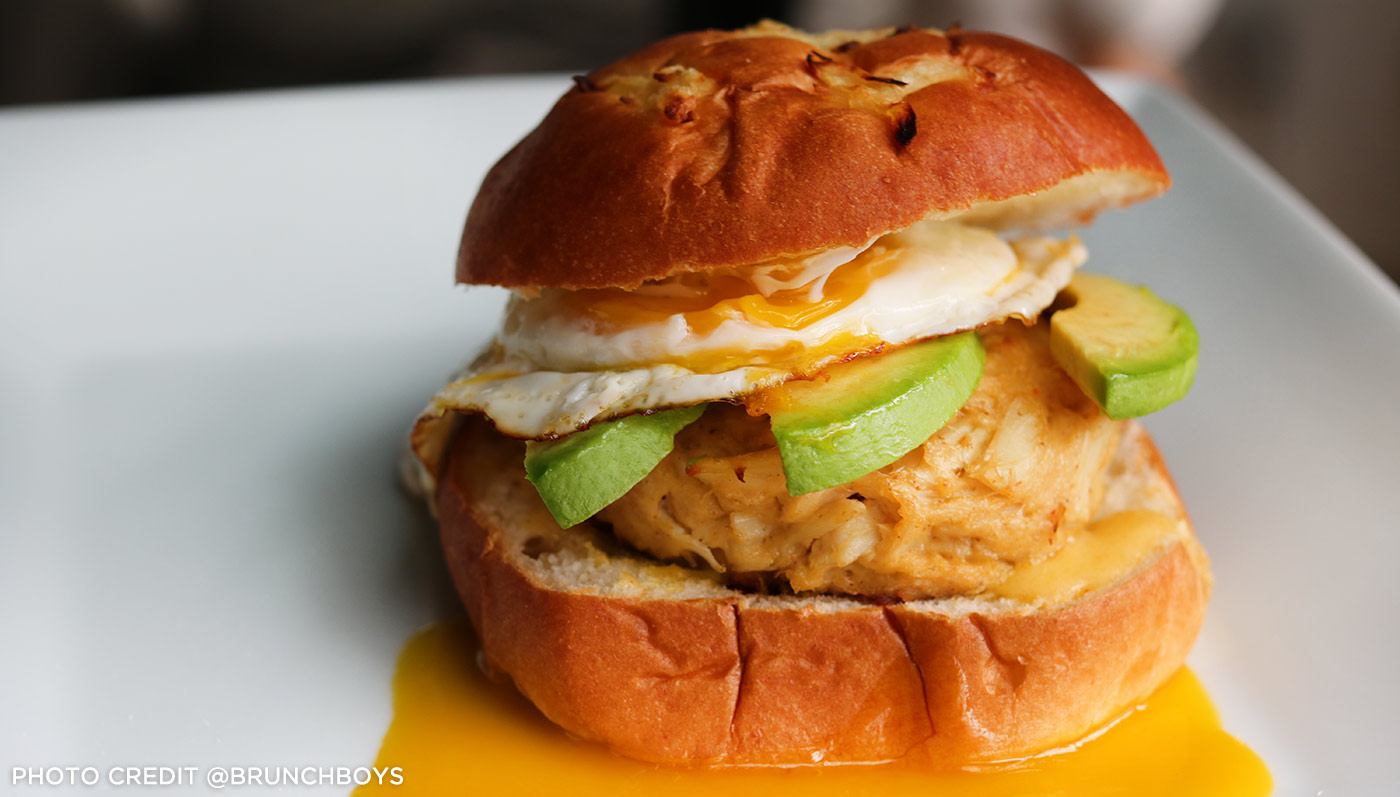 As I look down at my ring clad hands, now also adorned by two vertical burn marks from my four-hundred-and-fifty degree cast-iron skillet that held my Blueberry Vanilla Cream Dutch Baby (it's bound to happen when you're juggling three recipes a quintessential Manhattan sized kitchen) I can't help but reminisce about the intimate Coffee And Champagne Bruch Event that I hosted this weekend. I invited a few of my food influencer friends who had been leaving comments like "girl, when are you going to make this for me" on photos of my recipes on Instagram. With the promise of "you know I will, just once my new websites is up and I have some time again", I knew the day that I gave the ok to launch, I had my word to keep and in turn, my work cut out for me.
Hosting a brunch felt remarkably on brand with a name like Coffee And Champagne. And, that's what I did. Cooking recipes from my websites along with new ones that will be added to it, my idea was set! My friends would be invited into the Coffee And Champagne Test Kitchen! With music from the playlist I listen to while I cook and the stove and oven put to work and lots of photo worthy dishes to enjoy—I loved this idea! Then, reality kicked in and all of the real life questions started pouring in, the main one being, how would I host them all in my Manhattan apartment? Thinking back, that's the moment, the moment where I took my humble gathering and, Cinderella style, transformed it into an event to remember.
Here's how I did it!
First thing's first, I needed a space to call my own. I asked my girlfriend who happens to work in press if she had any thoughts of who I could reach out to. Without hesitation she said, "you have to meet these great girls I know at Splacer". She was right on two accounts, one, they are great girls and, two, they were the hands down perfect fit. If you don't know Splacer, you should—especially if you're hosting an event! My god! They are so perfect! The idea is that they rent apartments by the hour for people to host events, photoshoots, music videos—really anything you could need an amazing setting for. Once in the space, you treat it as if it's your own while making sure to leave it as you found it. I'm obsessed. It was a match made in heaven! After looking at a few of the spaces that they recommended, I picked the perfect one, The Bowery Loft, with its high ceilings, great big windows, amazing art and paraphernalia—a framed bag signed by John Lennon, some amazing chandelier art structures, a framed and signed cd from Justin Bieber, a rotating mirrored table that was featured in the movie Scarface—long wooden communal table with clear resin chairs and an open kitchen I could call my Coffee And Champagne Test Kitchen for the next few hours. It was perfect!
Space, check! Now, on to the food. Duh, this was literally a no-brainer, I reached out to my super cool friends at FreshDirect. I mean, after working together for a few years now, and knowing how amazing their products are, I was literally on a call with them about being featured in the mailer that goes out with their groceries (check out a sneak peek, here) and had an, "oh, by the way" moment and, thank my lucky stars, they were super into it. Really, they were amazing! They went above and beyond by not only sponsoring all of the groceries that I wanted for the event but all of those that I'd need to test out my recipes beforehand. Now, that's love! Above that, they had this amazing idea to include their chocolate covered espresso beans in the goodie bags—yeah, I got an extra one for myself, and yes, I'm eating them as I'm writing this! Talk about an afternoon pick-me-up! You need to order some with your next FreshDirect order (no really, here's the link, get started now! And, you're welcome in advance)!
Ok, Ok. With the perfect space and the perfect ingredients to cook with, the event was in motion. Technically, with these two sponsors alone, the event could happen. But, like any event Coffee And Champagne hosts, it's about going above and beyond! I don't know who said it first, but it is the most true statement I've heard to date, "a brunch without bubbles is just a sad late breakfast". Oh, there could be nothing sad about this brunch. No way! After a recent event on a boat where I sipped (well, guzzled) endless glasses of La Marca Prosecco, I knew I had to have them at my event. Now, without a direct connection, I knew this would be a challenge. I was wrong! Another girlfriend of mine who works in press knew someone on their press team. My dreams were coming true! One email led to the next and it was really happening! Not only would I be able to have endless amounts of La Marca Prosecco, but this time it would be by the bottle, like seventy-five of them, both regular sized and their mini by-the-glass sized. As if I wasn't obsessed enough with them. Now, I'd get my friends hooked, too! And, they are! I always love to give my friends the best of the best. Really, I need La Marca Prosecco to sponsor my life. La Marca Prosecco everywhere this girl goes (how's that for a pitch?)! Please be reading this La Marca Prosecco folk, please be reading this!
Now, for the icing on the Strawberry Basil Pop Tarts (stay tuned, recipe coming soon), get ready for it, 'cause this is swell! My favorite water bottles, you guessed it, S'well Bottles had to be at my event. Funny story about how this came to be, I was actually at one of their events and had a duh moment. It was when I found myself chatting with one of the awesome girls on their press team about their new collection of bottles—I swear, it happened just like this—"I'm throwing this event..." then basically cutting me off with excitement, "yes, we'd love to be a part of it". Something about that immediacy made me extremely happy. This company that I have loved for a while now who I know loves me back was excited to work with me in a big way. Oh, we took it to the next level. Each guest found a S'Well Bottle with their name handwritten on it, by moi, on the table. It was such a lovely touch! But, beyond being lovely, it was super functional. Now, they had placeholders at the table, vessels to carry their water that would keep it cold for up to twenty-four hours or their coffee hot for twelve, and as the mascarpone on the French Toast Pizza (get it, like icing on the cake—work with me, work! recipe coming soon), I put the lids to the bottles in the goodie bags so that they could keep their S'Well Bottles and use them forever! Oh, my friends were happy campers!
Needless to say, but I will because I'm still over-the-moon about it, the event went off without a hitch! Hanging out in my test kitchen away from my test kitchen and finally getting to explore what it's like to eat right off of the pages of CoffeeAndChampagne.com, was not only fun for my amazing friends but it was incredible for me to watch. I'm having so much fun seeing all of the photos that they are putting out their on their own social media accounts. It's amazing! Each with a unique point of view. Check them out (I gave links to each of their accounts in my, spoiler alert, shout outs below)! Oh, I can't wait to do this again!
Thank you so much to my wonderful food loving friends for coming and supporting such a huge part of what I do. I love you all! Yeah, you all get a shout out! Like for real! Sending so much love to Rayna Greenberg of @OneHungryJew, Jeremy Jacobowitz of @BrunchBoys, Jackie Gebel of @NoLeftovers_, Molly Tavoletti of @MollyTavoletti, Jackson Cook of @TheBrothersBuoy, Kaitlin Orr of @Carnivorr, Jessica Hirsch of @CheatDayEats, Jason Baker of @JasonEats, Michael Puma of @GothamBurgerSocialClub, Jen Balisi of @IndulgentEats, Eli Harrigan of @SomeGuyEli and my wonderful husband who pot his culinary school skills to work and cooked with me for two days straight to make my dream event come true, Franklin Williams of @SaysFranklin.
Thank you to Splacer, FreshDirect, La Marca Prosecco and S'well Bottle for joining forces with me to throw one heck of an event. Each and every one of you made it the special day that I could have only dreamed of! You all went above and beyond and I am so eternally grateful!
Other dishes that I made for the event that I couldn't come up with quirky ways to work into this feature that you donut want to miss (I see you people looking for a fun food pun)!
Banana Bread (get the recipe, here—made sans the chocolate ganache for the event)
Basil Hummus (recipe coming soon to CoffeeAndChampagne.com)
Lobster Butter Hollandaise Crab Cake Sandwiches (recipe coming soon to CoffeeAndChampagne.com)
Lobster Mac And Cheese (recipe coming soon to CoffeeAndChampagne.com)
Raspberry Coconut Chocolate Morning Bars (recipe coming soon to CoffeeAndChampagne.com)
S'Mores Cake (get the recipe, here)
Savory Loaded Potato Waffles (recipe coming soon to CoffeeAndChampagne.com)