Hotel Restaurants Guide
I don't know about you, but before I became a food writer, I had formulated a stigma against the idea of NYC restaurants built into hotels. There was little grounds for this. I thought that they must be generic or stuffy. I'm a big girl, I can admit it, I was wrong. Well, wrong when it comes to these!
Click the images below for their full articles
Villard
If it's good enough to be featured regularly on Gossip Girl, it's so on point for me. Don't worry, I tested out this theory first hand (like I'd miss it for anything).
If you're looking for that upscale old Manhattan vibe, you have to experience this restaurant for yourself.
Hotel: Lotte New York Palace
Harold's Meat +Three
The industrial, I'm in your pantry vibe of this restaurant is what really resonates with me. It's playful while also being refined and the mix-and-match style of the menu allows for you to have the exact dining experience you crave.
Hotel: Arlo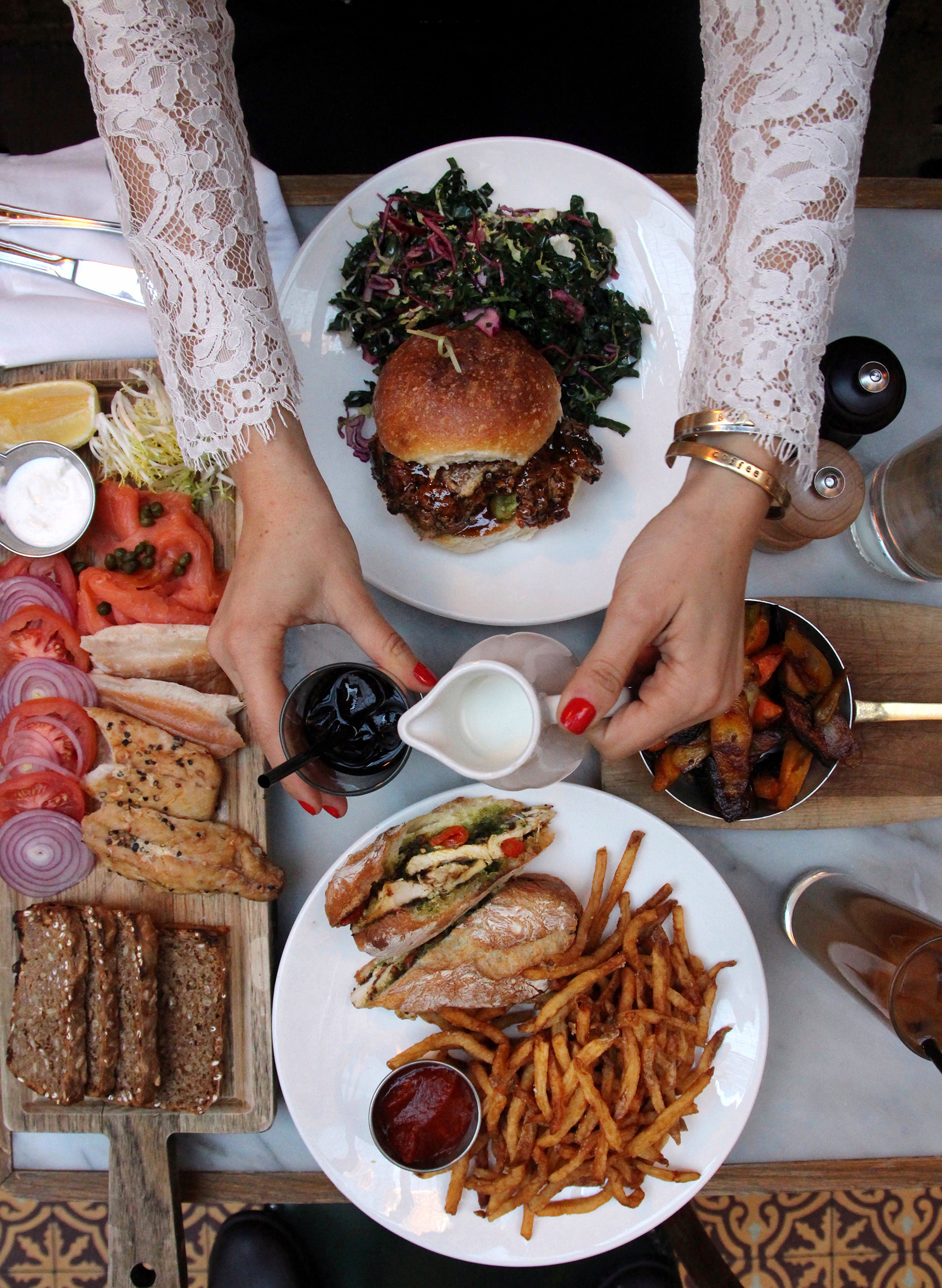 Margaux
If you're looking for a great hotel lobby to work from, you're going to love The Marlton. You can sit there all day, enjoy free wifi and order light bites to your self-claimed work area. The added bonus is that Margaux Restaurant is located in the back of the lobby and is the perfect spot for lunch dates.
Hotel: The Marlton
EDEN Local
If you're looking for super clean tasting farm-to-table American fare in midtown west, look no further, this is your restaurant.
Hotel: Cachet Boutique
Covina
An unexpectedly awesome lunch or dinner with killer wood-fired pizza that will make any working lunch or fun dinner out an awesome pizza party!
Hotel: Park South Hotel
The Beach
This is that perfect trendy poolside day escape from the hustle and bustle of the city hidden within it.
Hotel: Dream Downtown
Salvation Taco
Tacos and board games, who's not in? That, or in the warmer months, take it to the roof for killer city views and frozen cocktails.
Hotel: Pod 39
Society Café
This space has that dark upscale sexy vibe that New Yorkers crave for that night out on the town.
Hotel: Walker Hotel
Massoni
Where NY grit and graffiti meets playful fare from Chef Dale Talde, you can't help but to have a fun time here!
Hotel: Arlo Nomad
Bevy
It doesn't get more farm-to-table driven than when it comes to a menu developed by Chef Chad Brauze. Every ingredient is celebrated in its own unique way.
Hotel: Park Hyatt
Refinery Rooftop
All the way up on the roof of this awesome hotel that is outfitted with a few great restaurants I would highly recommend is the Refinery Rooftop. If you're looking for a rooftop with a view, this is the one you need to check out!
Hotel: Refinery Hotel
Bedford & Co.
The open kitchen, wood-burning oven, and wooden nineties modern aesthetic, they've created an upscale experience that can't be missed.
Hotel: The Renwick Hotel