Super Bowl Takeout Guide
Hosting a Super Bowl party and know that there is hands down no chance in hell that you are cooking for it? Don't skimp, feed your friends right! Here are some winning game day bites that'll make your friends love you even more!
FYI, many of these restaurants have gameday food packages! Click on their photo to get to their websites for more information.
Brother Jimmy's BBQ
Beer, wings, fries, sliders, mac and cheese—the essentials of game day done right!
The Meatball Shop
Don't just get a serving, get a whole frickin' bucket of them! Now, THAT'S how you Super BALL!
International Wings Factory
Like, duh! What is game day without wings? What I love about this place is that they have so many different and delicious ones to choose from. And, they have boneless wing options that are just as thoughtful as the bone-in ones. You'll love!
Dizengoff
You know there is always a hummus on the table, make it a bomb one and grab one of these!
Tacombi
Make it rain! Taco Tuesday on a Sunday! That's how you go big! Do it right with these dope tacos.
Blue Ribbon Fried Chicken
Make it chicken and make it perfectly fried! FYI, sandwiches aren't available for the Super Bowl, but get crazy and chomp down on their wings, tenders and fried chicken! Add on sides of loaded tots and fries! Touchdown!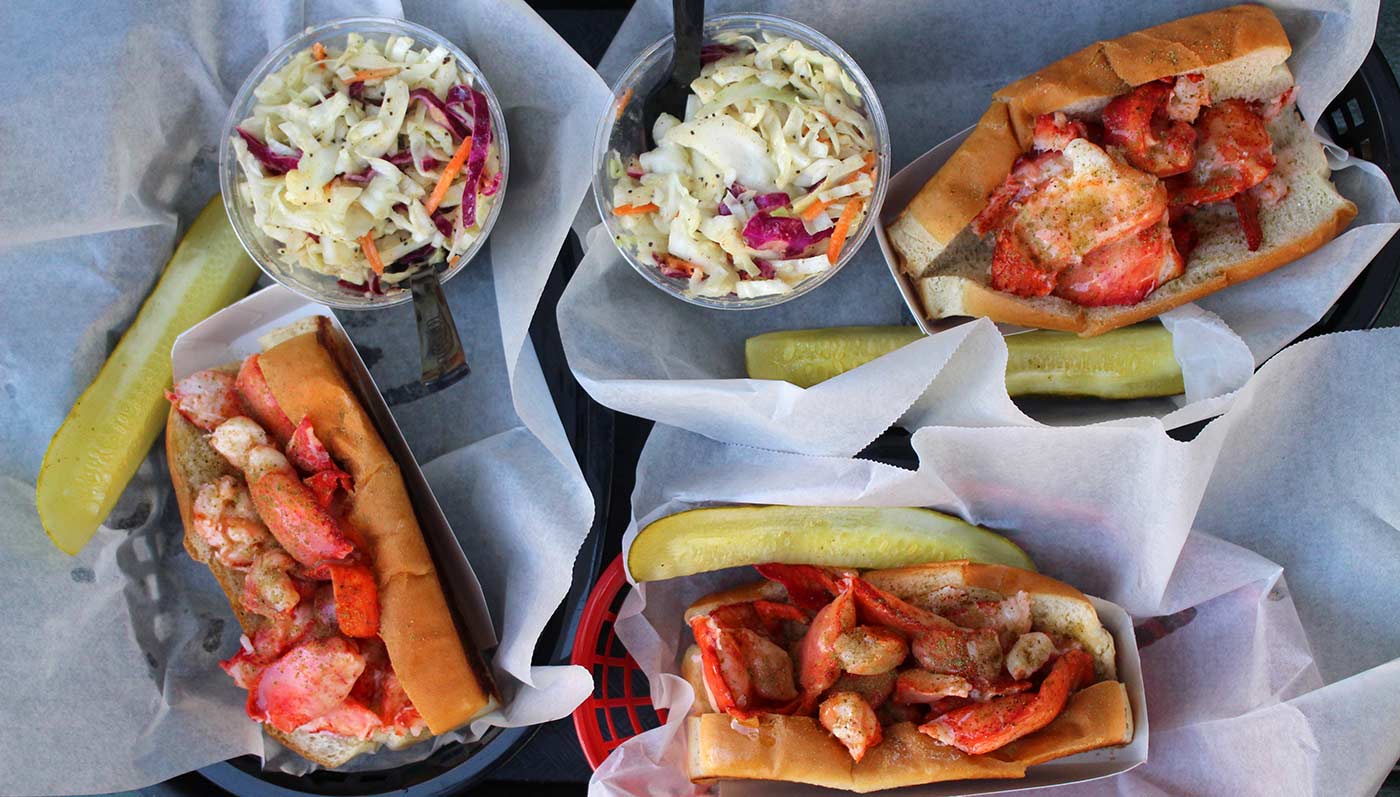 Luke's Lobster
Take the Super Bowl to a whole new level—add lobster and do what you do!
Mighty Quinn's Barbecue
Super Bowl + meat = duh. So, make it happen and make it happen right!
The Ainsworth
Now, that's gluttony done right!
Parm
All of the right sandwiches with all of the right sides—talk about a no-brainer!
Wetzel's Pretzels
Get their Cin-A-Bitz! That's an order! They are the perfect bites to have on your game day table! Don't invite me over, cause you know I'll eat them all!
The Press Shop
Taking sandwiches to a whole new level, these are for sure going to take your game day to the limits!
Guides
Michelle Williams
takeout, football, football food, brother jimmy's, blue ribbon fried chicken, the meatball shop, tms, international wings factory, dizengoff, tacombi, luke's lobster, mighty quinn's barbecue, the ainsworth, parm, wetzel's pretzels, the press shop, nyc, Super Bowl Takeout, Super Bowl, Super Bowl Food