What To Eat At MetLife Stadium
I'm really loving how the New York sports teams are playing up their stadium eats! You know I trekked to Jersey to check out the ones at MetLife Stadium. It's pretty cool, they've created a food hall vibe curated by their in-house Executive Chef Camilo Baquero.
The Fat Rooster Hot Chicken Sandwich
Thin-pounded chicken breast with a 24-hour buttermilk and hot sauce brine served with house brined thick sliced sweet pickles, house made apple cider slaw and scratch made honey aioli on a King's Hawaiian bun.
Location: Section 317, Toyota Club & Touchdown Club
Premio Sausage Sausage Sandwich
Location: 107, 118, 128, 133, 149, 204, 224,312, 317, 323, 338, 342
Stadium Gyro's Gyro Fried Rice
They also have beef and chicken gyros, chicken and pork skewers, spanakopita, Greek Salad.
Location: MetLife Central
The Fat Rooster Loaded Fries
Garlic Parmesan Fries, Spicy Chipotle Fries, and "Loaded Fry" options.
Location: Section 317, Toyota Club & Touchdown Club
Grater Mac Shop
Featuring mac and cheese mix-ins.
All American: caramelized onion, seasoned ground beef, homemade pickles with a sesame brioche gremolata and topped with a secret sauce
Mexi Veg: charred corn, calabaza, hot peppers, scallions, cilantro, and corn tortilla gremolata
ML Meat Lovers: ground spice sausage, meatballs, pepperoni coins, mozzarella, fontina and garlic bread gremolata
Melting Pot: mozzarella, blue cheese, and American cheese
Location: Section 317, Toyota Club & Touchdown Club
Barbecue Shack's P3 Pulled Pork Platter 
Whatever the meat equivalent to carbo-loading is, this is that!
Pork butt that has been dry rubbed and smoked and then topped with Carolina BBQ sauce, housemade coleslaw, smoked sausage hot link, smoked slab of bacon house brined thick sliced pickles, served on white bread with a corn muffin on the side.
Location: MetLife Central
Global Pie
Think empanada meets pie and you know you're all in!
S'mores Pie: a campfire styled s'more wrapped in a flaky pastry shell
Brandy Apple Pie: An old-fashioned apple turnover meets apple strudel
Location: Section 106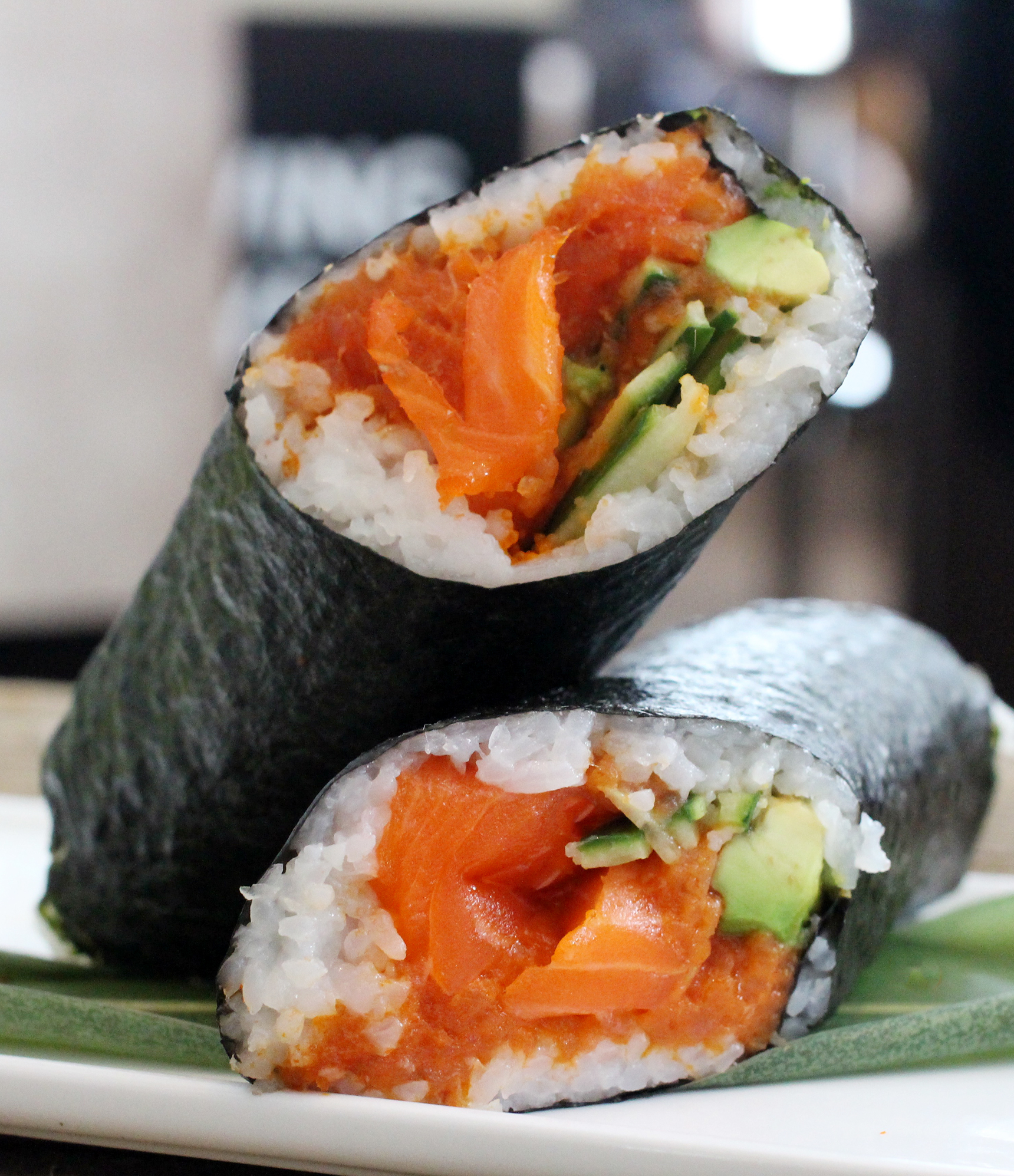 Sushi Station's Sushi Burritos
Crispy Shrimp Burrito: Tempura shrimp, surimi crab, cucumber, avocado, sriracha aioli wrapped in soy paper
Salmon Dynomite: Salmon, spicy mayo, masago, spicy tuna, avocado, cucumber wrapped in soy paper
Location: Toyota Club & Touchdown Club
Sushi Station's Poke Bowls
A make-your-own sushi bowl starting with a tuna or salmon base and then adding a variety of toppings and a flavorful sauce.
Location: Toyota Club & Touchdown Club
Value Items
Popcorn, pretzel, hot dogs, turkey wrap, chips, beer, soda, water
Existing value items are sold in concessions located throughout MetLife Stadium.
More Delicious Options At MetLife Stadium
Lucky's: Asian noodles, dumplings, and meat skewers
Location: MetLife Central, Section 315
Soup: soup and chili
Location: Chase Club, Toyota Club, Sections 118 & 119
Rita's: frozen custard and water ice
Location: MetLife Central, Sections: 101, 123, 126, 203,213, 228, 239, 307, 318, 333, 345
Thumann's Hot Dogs: foot-long hot dogs
Location: MetLife Central, Sections: 103, 124, 131, 311, 318, 337, 340, 343
Nonna Fusco's Kitchen: meatball sandwich, Italian roast pork sandwich, grilled chicken sandwich, rice balls (aka. arancini), chop salad, and antipasti bar
Location: MetLife Central, Sections 121 & 341
Taco's Roqueros: tacos, burritos, and rice and beans
Location: MetLife Central, Sections: 117, 217, 234, 313
Classic: premium grilled cheese, premium grilled cheese with Taylor ham, and bacon on a stick
Location: MetLife Central, Section 314
Cheetos Popcorn
Location: Section 329
Cheesesteak
Location: MetLife Central , Sections: 202b, 229b, 305, 310, 316, 348
Nachos
Location: Sections: 117, 146, 204, 224, 306, 319, 332, 345
Mrs. Fields: cookies, brownies, and hot chocolate
Location: MetLife Central, Sections: 103, 106, 109, 116, 121, 126, 128, 131, 135, 143, 144, 202, 224, 228, 249, 203b, 227b, 302, 305, 309, 312, 316, 318, 324, 327, 331, 337, 340, 343, 350
Nuts, Nuts & More Nuts: NY styled candied nuts
Location: Section 324
WingMan NYC: Traditional and boneless wings with buffalo, general tso's and garlic parmesan sauces
Location: MetLife Central, Section 121
Guides
Michelle Williams
MetLife Stadium
football, football food, metlife, MetLife, MetLife Stadium, metlife stadium, new york jets, ny jets, jets, giants, ny giants, stadium food, what to eat at metlife stadium, what to eat at metlife, nyc