Bite Sized Pistachio Crusted Goat Cheese Balls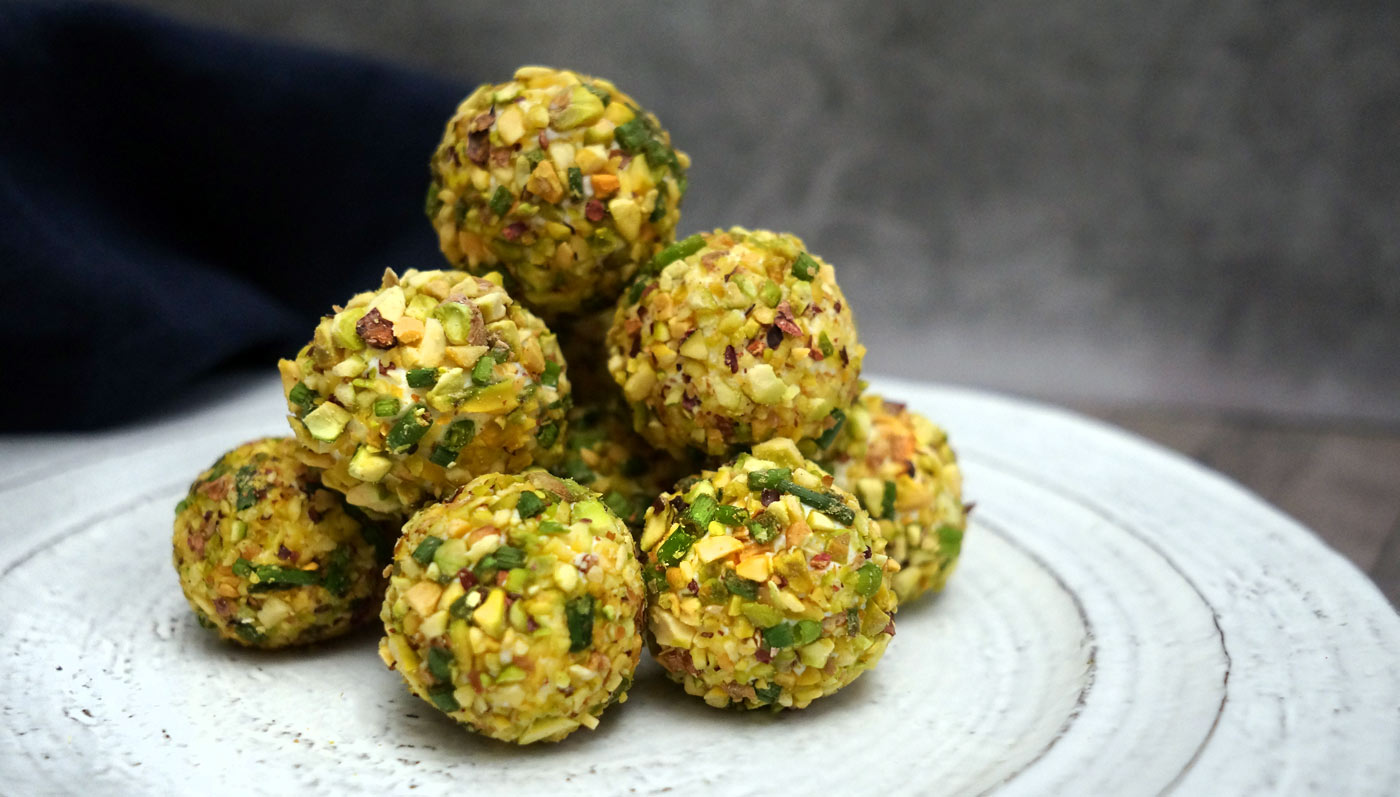 When hosting a Super Bowl party, there is always the desire to tackle some really exciting and fun dishes. Keeping that in mind, it's always good to have some impressive looking bites that take no time to really fill up your table.
During the rest of the year, these are so great for elevating an otherwise lackluster salad.
TIME
PREP TIME: 15 minutes
TOTAL TIME: 15 minutes
YIELDS
12 Cheese Balls
INGREDIENTS
Goat Cheese (7 Oz, Cold)
Pistachios (1/4 Cup, Deshelled, Finely Chopped)
Chives (12 Stems, Finely Chopped)


KITCHEN ITEMS
Food Processor
Tablespoon
Pinch Bowl (3)
Plate
OH, BALLS. put your chopped pistachios in one of your pinch bowls and your chopped chives in another.
Fill your third pinch bowl a quarter of the way high with a mixture of your pistachios and chives.
Use your tablespoon to scoop tablespoon sized pieces of goat cheese into your hands.
Use your hands to roll it like play-doh into a ball.
Put that cheese ball into your pinch bowl with your pistachio chive mixture.
Hold that pinch bowl from it's rim and spin it around causing your cheese ball around fully coating it in your nuts and chive mixture.
Place your pistachio and chive coated goat cheese ball on your plate.
Repeat this process until you've gone through all of your cheese making sure to refill your pinch bowl as you need to.
Refrigerate your balls until you plan to serve them.