Iced Caramel Macchiato Horchata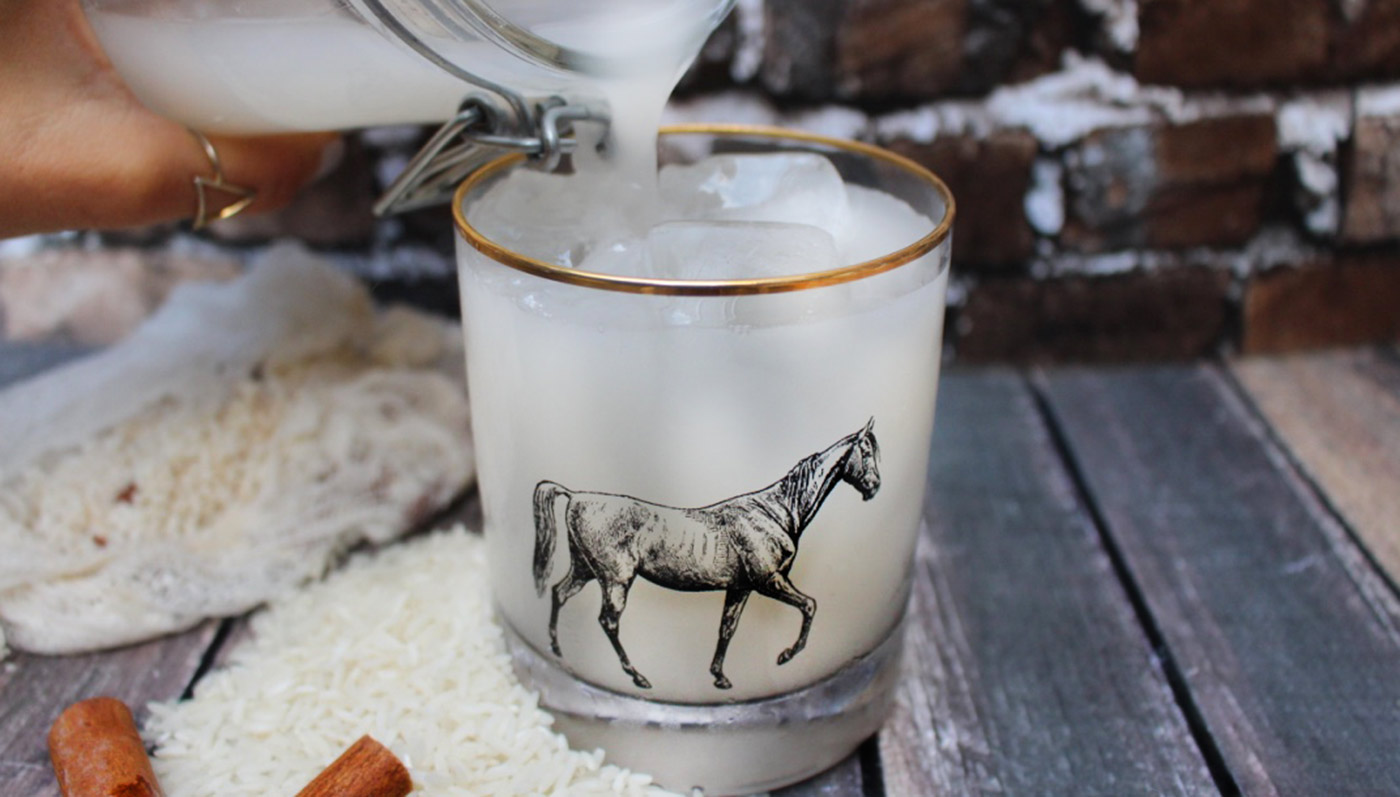 This recipe literally came from two simple thoughts, "I love horchata" and "I love coffee". You know where this is going. So, I did it! I mixed up the magic that is an horchata and the perfection that is International Delight's Caramel Macchiato Iced Coffee and this deliciousness is what followed! Start your day off right and drink it in the morning, transform an otherwise boring afternoon with a cup or spike it with a little rum before a fun night out—it's the perfect drink for any time of day! Let's get started!
TIME
PREP TIME: 3 minutes
REFRIGERATE TIME: 3 hours
TOTAL TIME: 3 hours 3 minutes
YIELDS
4 Drinks
INGREDIENTS
Long Grain White Rice (1 Cup)
Cinnamon Stick (1, Broken Into Smaller Chunks)
Ground Nutmeg (1/4 Tsp)
Salt (1/8 Tsp)
Water (4 Cups)
White Sugar (1/4 Cup)
Ice
International Delight Caramel Macchiato Iced Coffee (1/2 Cup)


KITCHEN ITEMS
Blender
Cheese Cloth (Or Very Fine Strainer)
Wooden Spoon
TO MAKE YOUR CARAMEL MACCHIATO HORCHATA. in your blender, combine your rice, cinnamon, nutmeg, salt and water.
Blend until extremely smooth—about 2 minutes.
Refrigerate for a minimum of 3 hours and up to over night.
Using your wooden spoon, stir in your white sugar.
Fill the four glasses you plan to serve your drinks out of with ice.
Pour your horchata over your ice making sure to leave room for your International Delight Caramel Macchiato Iced Coffee—much like you would so that you can add milk to your coffee.
Top off each of your horchata with a pour of your International Delight Caramel Macchiato Iced Coffee.
Stick a straw in it and drink away!
This is a sponsored conversation written by me on behalf of International Delight. The opinions and text are all mine.